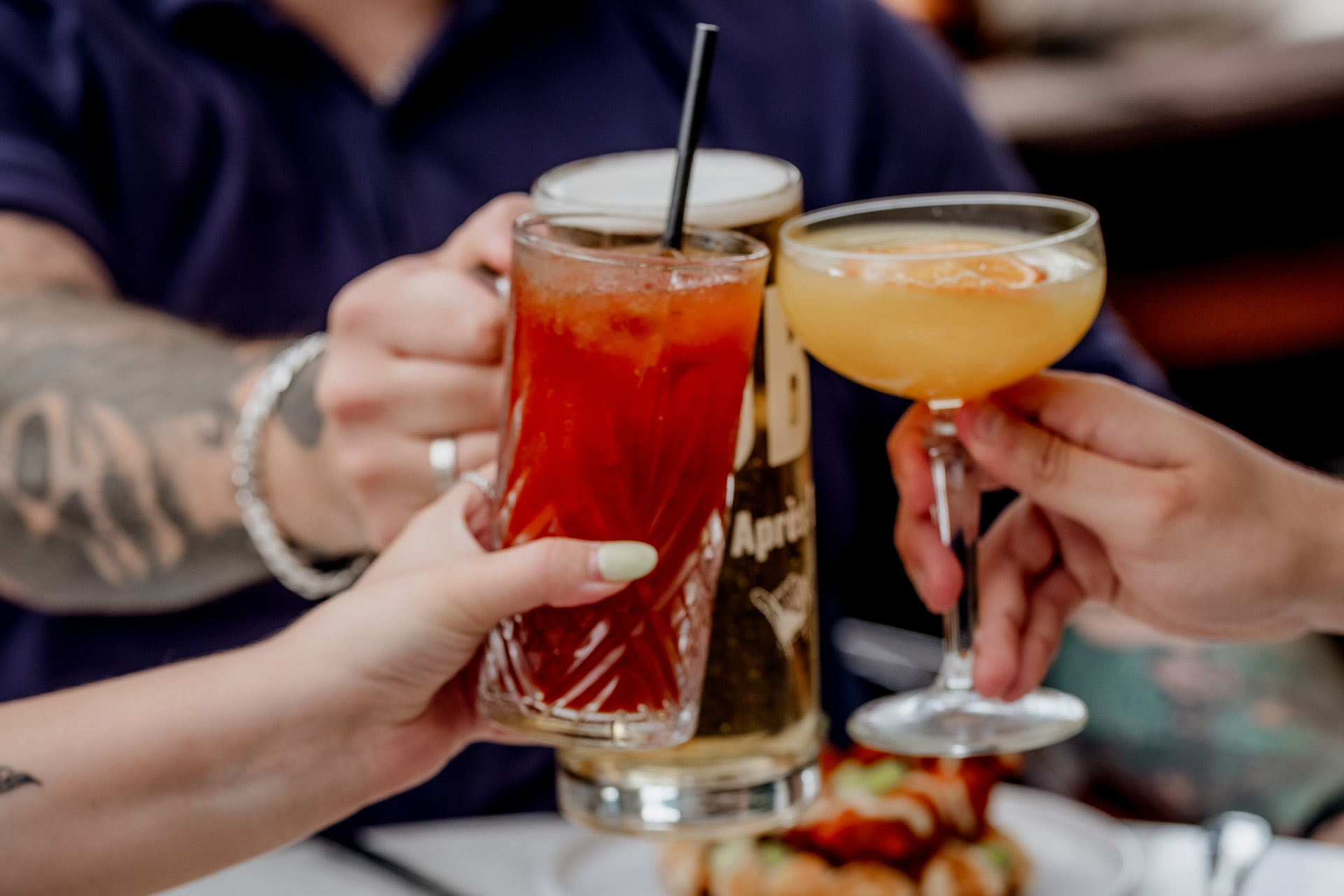 Drinks
The Old Bank boasts one of the largest ranges of premium drinks on Northcote Road in Battersea.
Our mixologists are whipping up all your favourite cocktails and our bar is stocked with 18 beer lines, including old favourites and the latest craft brews, as well as cask ales. Wine enthusiasts will enjoy varieties from all over the world, and we have a great selection of artisan spirits to mix your perfect gin and tonic or favourite mixed drink.
No alcohol? No problem. Our non-alcoholic and soft drink range includes sugar-free and light and fresh options. We also make excellent barista-made coffee using our Brewer Street Coffee blend.
Opening Times
Opening Times
Opening Times
Day:
Opening Time
Second opening Time
Third opening Time
Monday:
12:00 - 23:00
Tuesday:
12:00 - 23:00
Wednesday:
10:00 - 23:00
Thursday:
10:00 - 23:00
Friday:
10:00 - 01:00
Saturday:
10:00 - 01:00
Sunday:
10:00 - 22:00
Food Times
Food Serving Times
Day
Opening Time
Second opening Time
Third opening Time
Monday:
12:00 - 22:00
Tuesday:
12:00 - 22:00
Wednesday:
10:00 - 22:00
Thursday:
10:00 - 22:00
Friday:
10:00 - 22:00
Saturday:
10:00 - 22:00
Sunday:
10:00 - 21:00
Seasonal Opening Times
Seasonal Opening Times
Day
Opening Time
Second opening Time
Third opening Time
Christmas Day:
Closed
Boxing Day:
12:00 - 22:00
New Years Eve:
10:00 - 02:00
New Years Day:
11:00 - 22:00
Seasonal Food Hours
Seasonal Food Serving Times
Day
Opening Time
Second opening Time
Third opening Time
26 Dec 2023
12:00 - 21:00
31 Dec 2023
10:00 - 20:00
01 Jan 2024
11:00 - 20:00